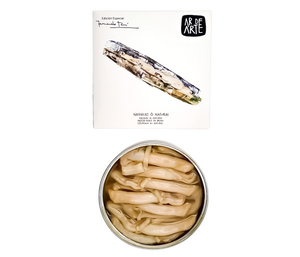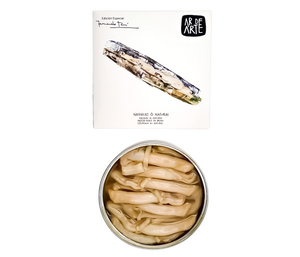 On Sale
Razor-clams in Brine
Discover Ar de Arte.

This line of delicious, hand-picked Galician seafood preserves stand out not just for quality of taste but also their beautiful design. Launched in collaboration with local painter Fernando Rei, they offer tribute to both the region's stunning coasts and its historic fishing traditions.

Collected by expert divers who know the Galician sandbanks well, they are harvested gently and with great care. Kept safely in seawater for a full twenty-four hours, the best pieces are then selected, cooked and placed by hand.
Enjoy these the traditional way with a splash of lemon - or directly from the can!
Refrigerate after opening and consume within 48hrs.
115 g