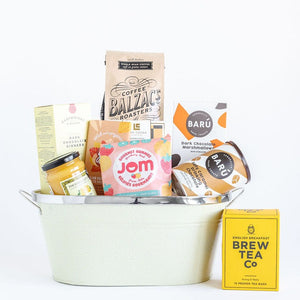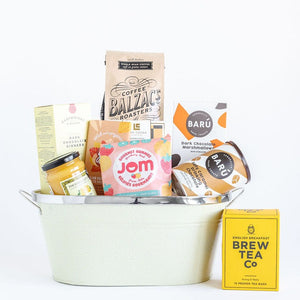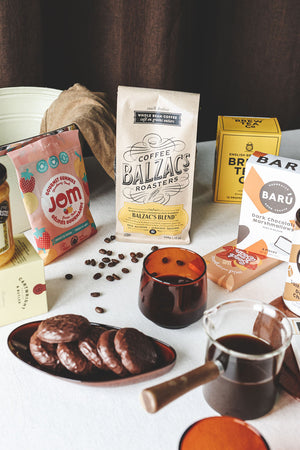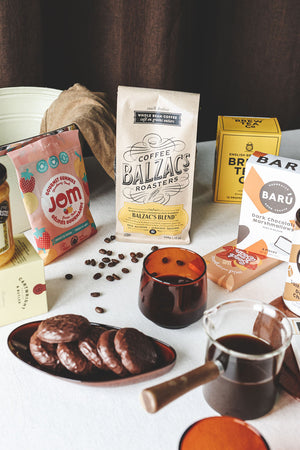 On Sale
Brighten Your Day
A thoughtful and lovely assortment to brighten the day. This gift basket is brimming with joy! Perfect for every moment of the day, from a wonderful cup of coffee to scrumptious butter biscuits, this assortment hits the spot every time.
Perfect for a cottage weekend, colleague or as a care package. 
Includes: Crushed Coffee Milk Chocolate Bar, Sicilian Hazelnut and Almond Bar, Dark Chocolate Marshmallows, Salty Caramel Drinking Chocolate, Dark Chocolate Ginger Biscuits, Strawberry and Peach Gummies, Whole Bean Coffee, English Breakfast Tea, and Lemon Curd. 
Available for Local Delivery or Pick up Only | Please allow 72 hrs notice before delivery | Please see our Delivery Information page for additional details