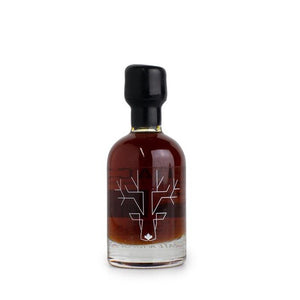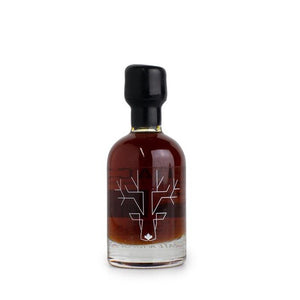 On Sale
Late Harvest Organic Maple Syrup - Mini
Escuminac is known for producing exceptional, small-batch syrups that highlight the finest tastes of maple - from early through to late harvest. Produced in Quebec, this entire range is organic, single-forest, unmixed and bottled at the grove.
Produced in the last days of harvest, this intensely dark amber syrup is pure and delicious. Featuring notes of rye, caramel and roasted sugar, its bold and robust flavour create a thick and long palate. Perfect for cooking, baking and for salad dressings. Try glazing salmon with this dark and robust syrup.
This single-serve format makes a wonderful gift and a great way to customize your mornings!
50 ml