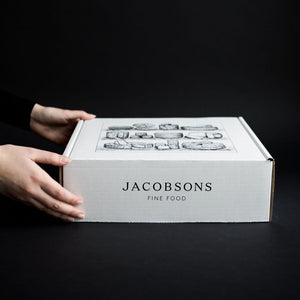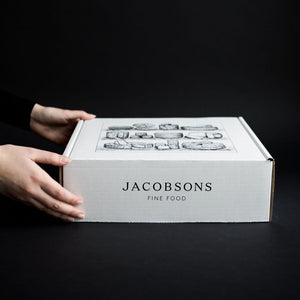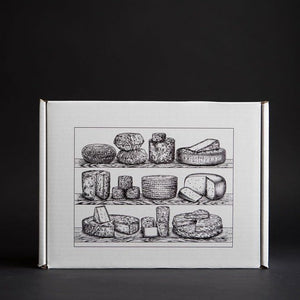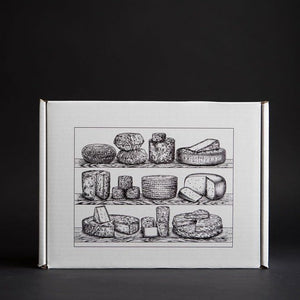 On Sale
Cheese of the Month - Cheese Aficionado Starting February 2024
Live large with this deluxe Cheese of the Month Club subscription. For the true Cheese Aficionado, this membership includes four artisan cheeses, two unique accompaniments, and a charcuterie pairing delivered right to your door each month.

To guide you through each bespoke monthly selection, our expert cheesemonger includes detailed tasting notes and wine pairings. Indulge your love of cheese or share the love with someone celebrating a special occasion. This package is sure to spoil any recipient.
Includes four cheese selections and three pairings each month.
Delivered once a month on the first Thursday of every month. Click for our Cheese of the Month Club Schedule, Gift Enclosures, and FAQs. 
Please note we cannot accommodate any substitutions or additions. For allergy concerns, please be aware we cannot guarantee against any cross-contamination.
To ensure appropriate time to prepare your order, any new subscriptions will begin on February 1st 2024. 

__ 
All our Club Services are available in two options, and both include local delivery. 
$285 one-time fee for a 3-month subscription, and
$95

 per month for a recurring subscription (our most 

popular option). 
To subscribe for a recurring subscription, only purchase 1 quantity. Each recurring subscription will be billed every month until it is cancelled. 
Local Delivery Only (Ottawa area only: Kanata to Orleans, deliveries made between 11 am and 5 pm). For more information see Our Delivery Policy.