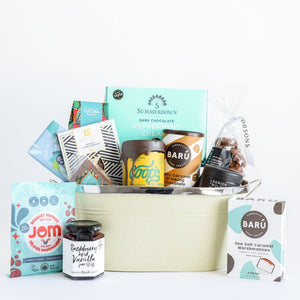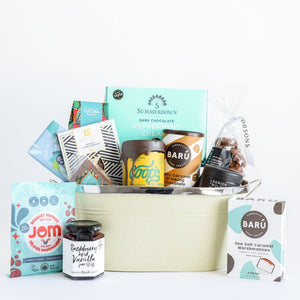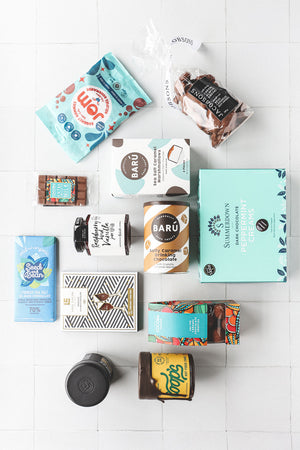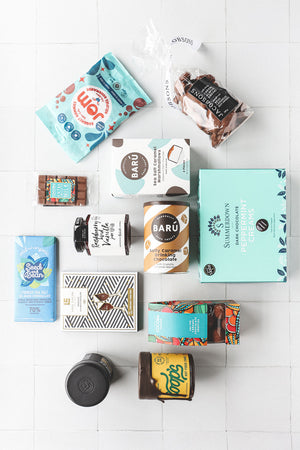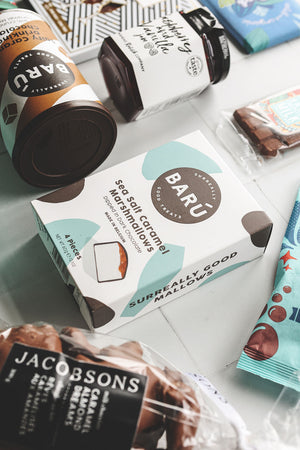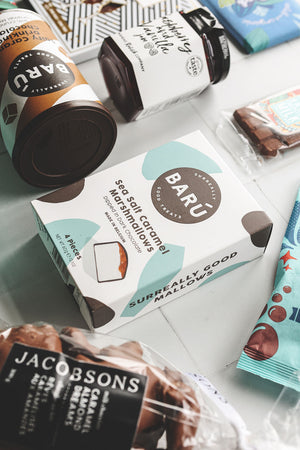 On Sale
Sweet Celebration
A taste of our favourite specialty goodies! This gift basket is filled to the brim with sweet somethings and indulgent fine foods and treats. Perfect for any occasion, this impressive assortment offers many reasons to indulge your senses.

Perfect for celebrating life's major moments or as the ultimate care package.
Includes: Jacobsons Milk Chocolate Dreams, Salted Caramel Chocolate Truffles, Extra Smooth Milk Chocolate Bar, Prosecco Chocolate Bar, Cornish Sea Salt Milk Chocolate Bar, Salted Caramel Chocolate Covered LIquorice, Peppermint Chocolate Creams, Hot Fudge Sauce, Salty Caramel Drinking Powder, Dark Chocolate and Sea Salt Marshmallows, Retro Cola Gummies and Raspberry Vanilla Preserves.
Available for Local Delivery or Pick up Only | Please allow 72 hrs notice before delivery (See Our Delivery Info)