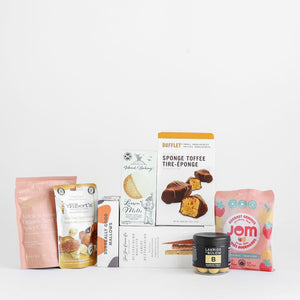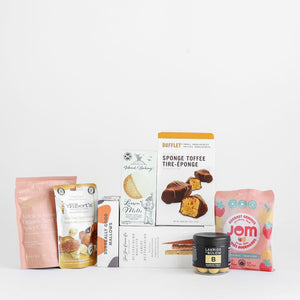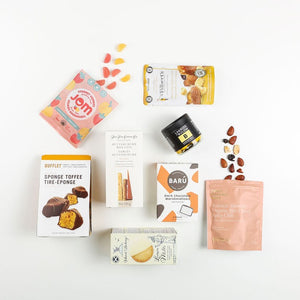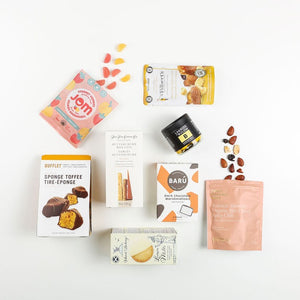 On Sale
Sophisticated Snacking
Nurture your friends and family with a sophisticated gift curated to bring warmth and joy. A perfect way to celebrate or honour any occasion, this reusable gift tote is filled with the perfect balance of indulgence and nourishment.
Makes a great gift for life's major moments and is a great care package.
Includes: Dark Chocolate Covered Marshmallows, Passionfruit Chocolate Liquorice, Lemon Melt Biscuits, Strawberry and Peach Gummies, Milk Chocolate Honeycomb, Salted Caramel Chocolate Mixed Nuts, Valenencia Almonds Mixed with Tart Cherries, and Gruyere Buttercrumb Biscuits.
Available for Delivery or Pick up | Please allow 72 hrs notice before delivery | Please see our Delivery Information page for additional details 
We cannot accommodate any substitutions or additions. We reserve the right to substitute a product or package when necessary for another of equal value.