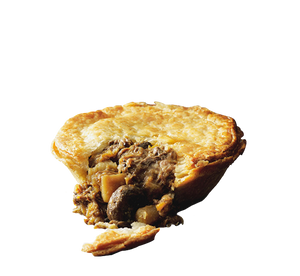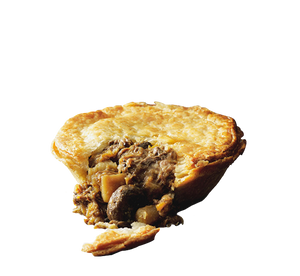 On Sale
Braised Beef Rib Pot Pie
Born and baked in Toronto, The Pie Commission serves up gourmet savory pies. Wrapped in a flaky all-butter pastry, they make all of their pies from scratch in-house, using only natural ingredients.
This pie contains braised tender chunks of beef simmered in red wine and homemade veal stock with mushroom, roasted Yukon gold potato and sweet potato.

Keep frozen.
Unbaked; cooking instructions included.
5 "