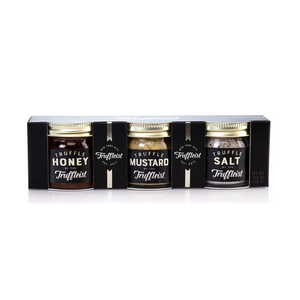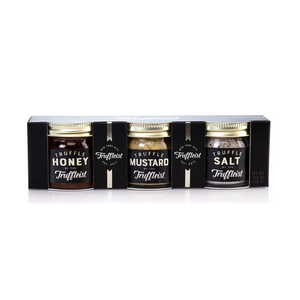 On Sale
Truffle Trio Gift Set
Trio Mini Gift set with Truffle Salt, Truffle Mustard, and Truffle Honey all in 1oz jars, carry on travel size approved. These traditional condiments are blended with the finest quality truffle, a delicious and simple way to give a luxurious twist to your food.
Makes a great gift for any truffle lover!
The Truffleist creates artfully handcrafted truffle products. This range brings the highest quality products, developed from masterfully curated truffle ingredients, to your kitchen. While their truffles are imported from the countrysides of Italy, France and Spain, the Truffleist proudly sources many of their base ingredients locally from small farms and artisanal producers.
3 x 1 oz